Grow your distribution & wholesale business with online accounting and inventory management Software.
Grow your distribution & wholesale business with online accounting and inventory management Software.
Splendid Accounts Online Software can completely automate your any kind of Wholesale & Distribution structure. Sell everything on customer's need, scale comfortably, and make smart choices with actual-time reporting.
Efficient Inventory Management
Stay on top of your distribution and wholesale inventory with our powerful inventory management system. Easily add new products, update quantities, and receive alerts when stock levels are low.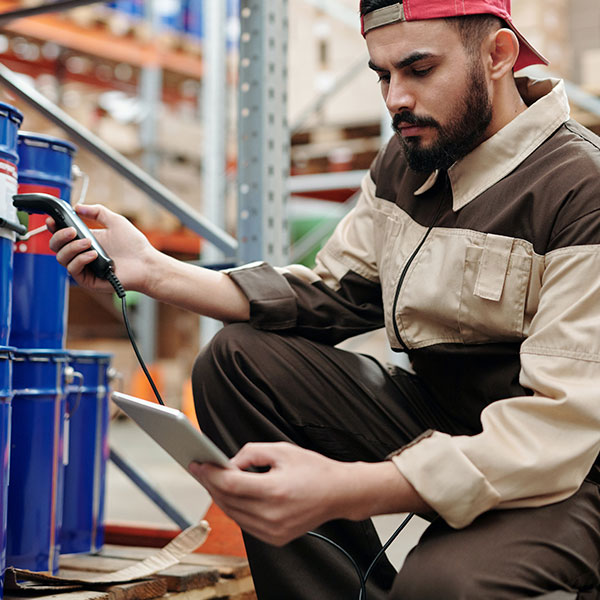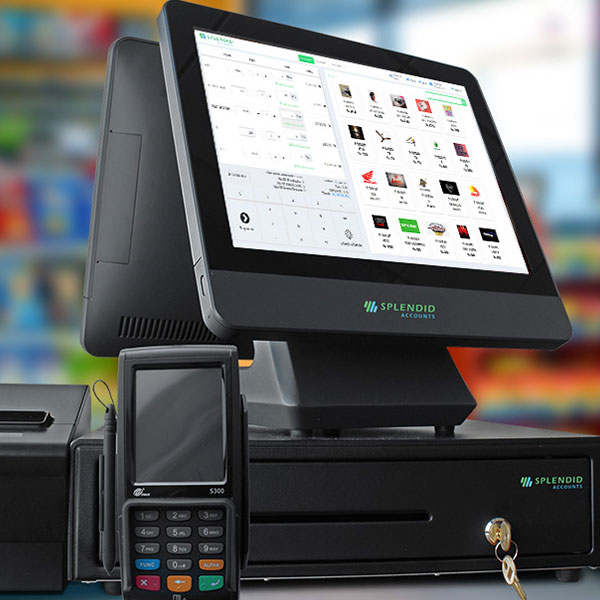 Seamless POS Transactions
Our user-friendly interface makes processing sales a breeze. With just a few clicks, your cashiers can complete transactions quickly and accurately.
Customizable
Products Categories
Organize your books into customizable categories for easy browsing. Whether it's fiction, non-fiction, romance, or sci-fi, our software helps customers find what they're looking for effortlessly.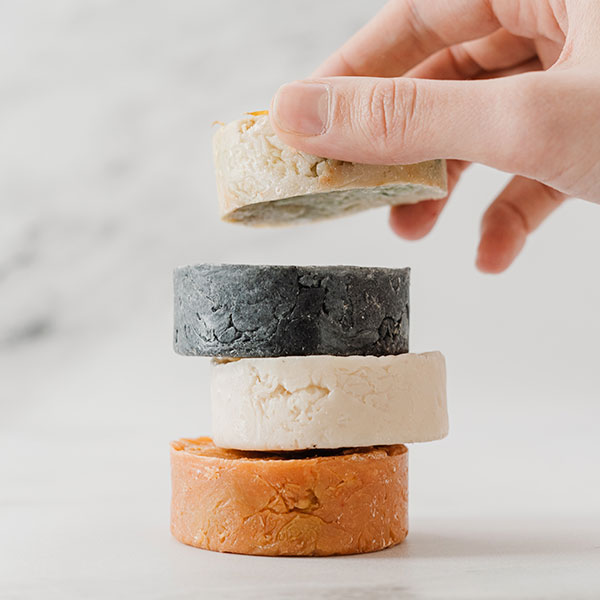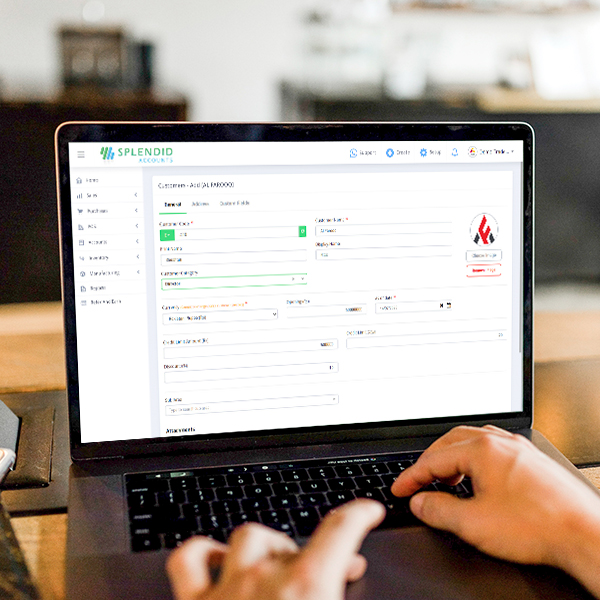 Build lasting relationships with your customers using our built-in customer profiling system. Keep track of purchase history, preferences, and contact information to offer personalized recommendations and promotions.
Sales Reports and Analytics
Access valuable insights into your distribution and wholesale performance. Analyze sales trends, popular authors, and peak shopping hours to optimize your product selection and marketing strategies.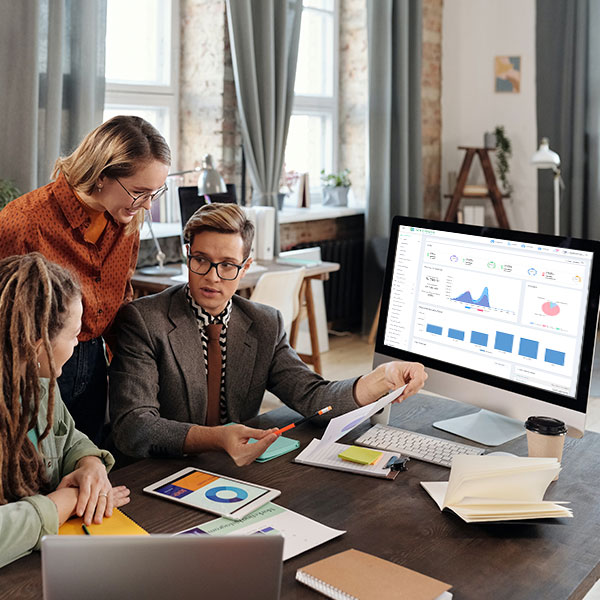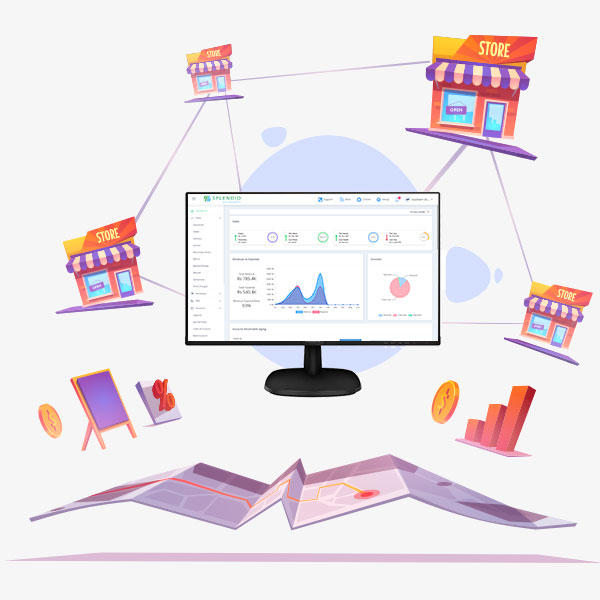 If you have multiple distribution and wholesale locations, our software provides seamless synchronization and centralized management, making it easy to manage inventory and sales across all stores.
Streamline your distribution and wholesale warehouse operations with our comprehensive warehouse management system. Easily track inventory movements, manage stock locations, and optimize order fulfillment processes.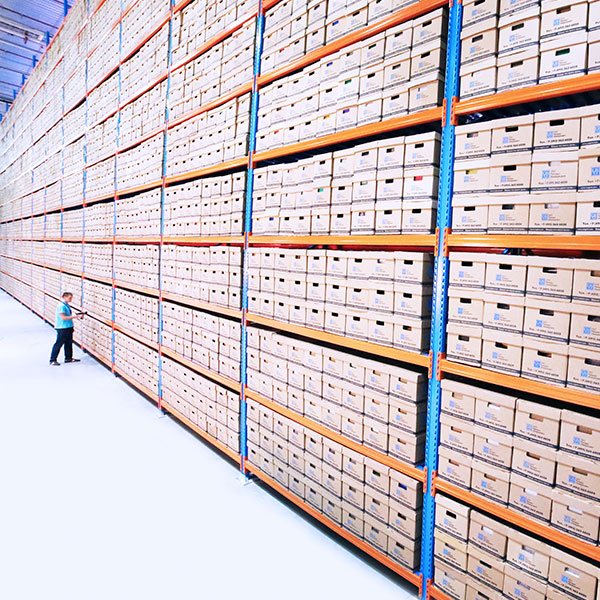 Stay on top of your book inventory with our powerful inventory management features. Effortlessly add distribution and wholesale, track quantities, and manage stock levels across multiple locations.
Member Subscription Management (Recursive Invoicing)
Enhance customer loyalty with our member subscription management module. Easily create recurring invoices for subscription-based services, such as book clubs or monthly magazine subscriptions.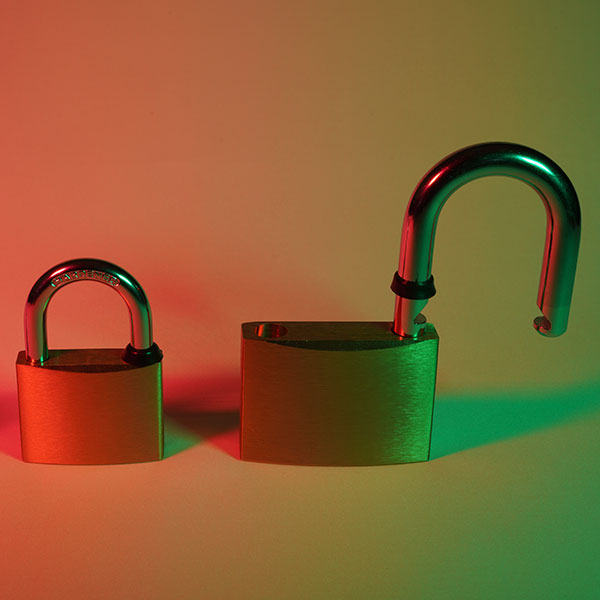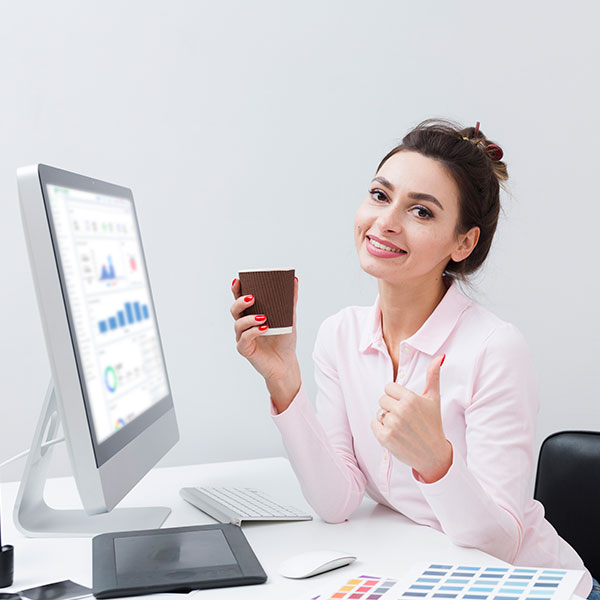 Auto Accounting
Entry Posting
Simplify your financial processes with our auto accounting entry posting feature. Generate accurate and error-free accounting entries automatically, saving you time and reducing manual data entry errors.
Gain complete visibility into your distribution and wholesale financial health with our integrated financial accounting module. Track revenue, expenses, and profit margins, and generate comprehensive financial reports effortlessly.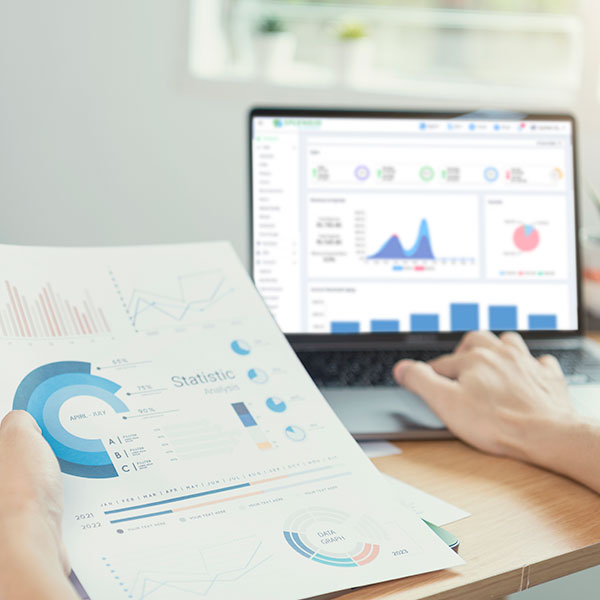 Handle tax calculations and reporting with ease. Our software includes robust tax management capabilities, allowing you to configure tax rates, automate tax calculations, and generate tax reports for compliance.
Integration with WooCommerce and Shopify
Seamlessly connect your online bookstore with popular e-commerce platforms like WooCommerce and Shopify. Enjoy synchronized inventory, streamlined order processing, and unified sales data across your physical and online stores.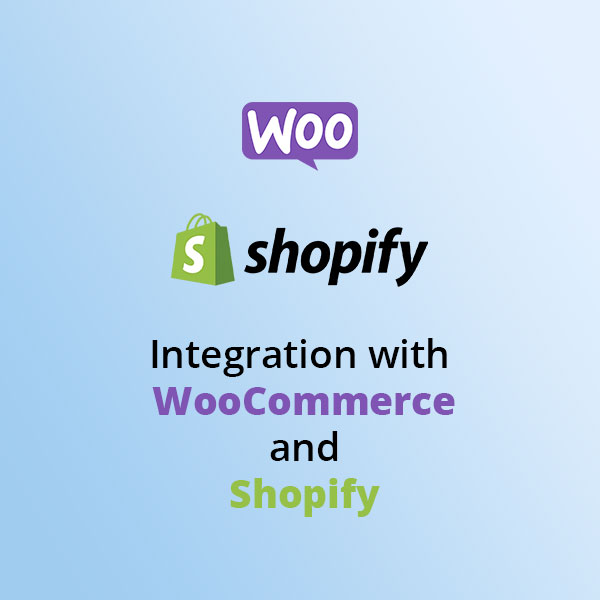 Fasten Your Sale Process
Deal with 100+ Customers in Every Minute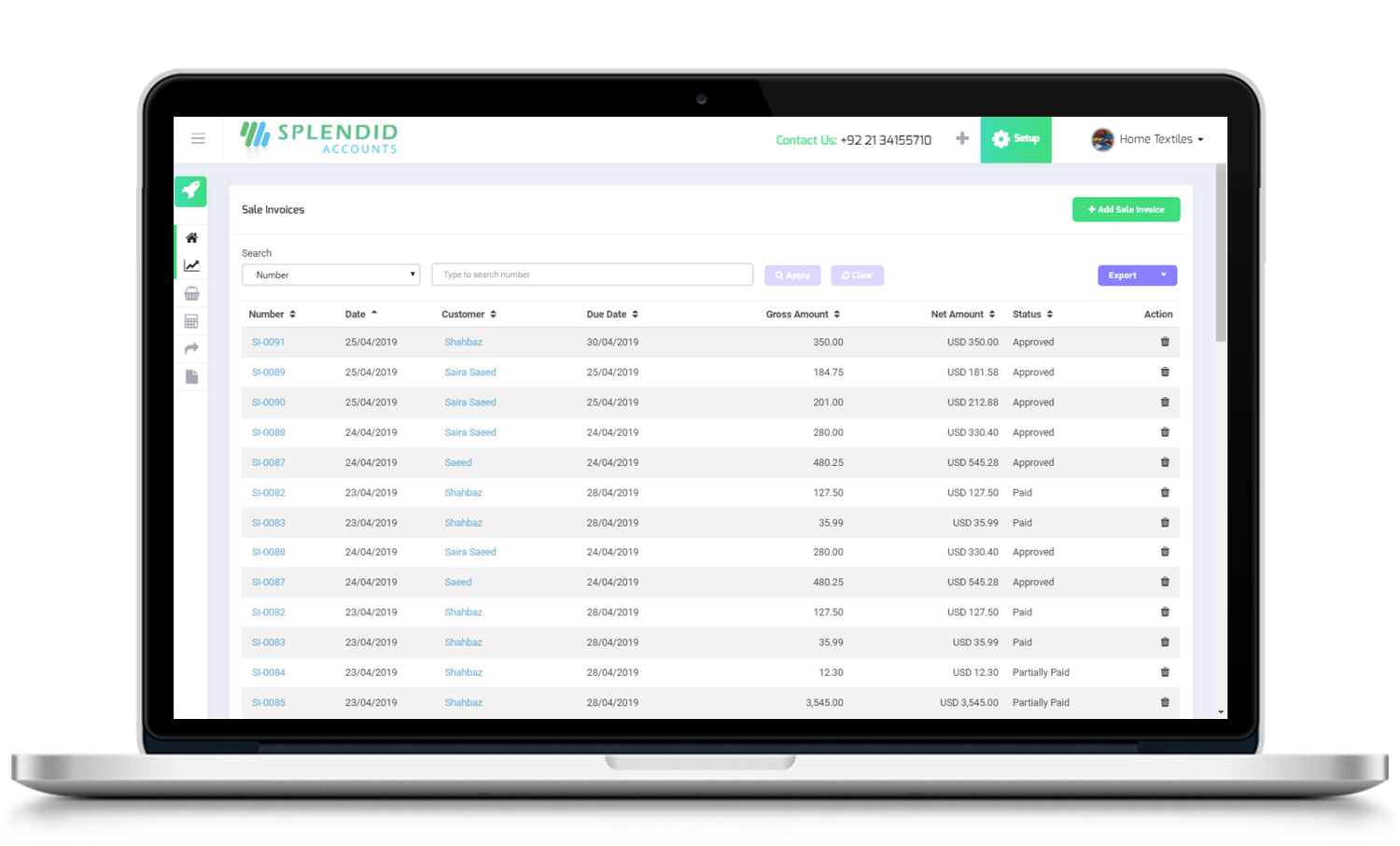 Sell your best products Using Keypunching Screen
Splendid Accounts sale process is super-fast. It sale screen has been designed taking given the highly rushed retail stores, and the wholesalers who don't use the software due to lake of time required in their sale process. Splendid Accounts Software will boost and automate their sale process from minutes to seconds.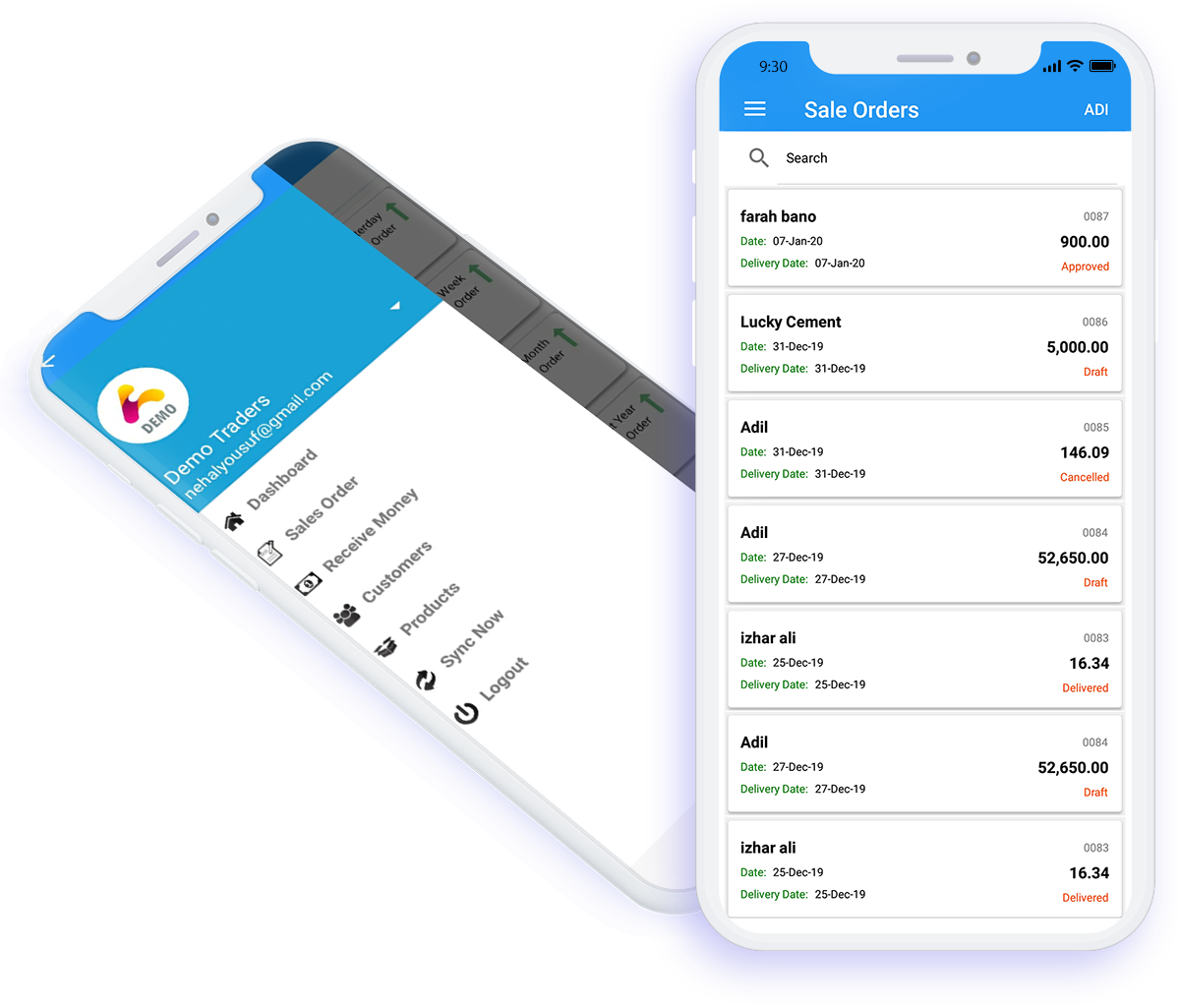 Sales Order Booker APP
Splendid accounts is an online accounting and inventory management software. To make the Sales order process fast we developed the "Order Booker" app. It facilitates the faster booking of orders by the salesperson directly from the customer's ends. The order booked through Order Booker App will automatically be synced with Splendid Accounts. Such instant booking saves time and effort not only for the salesperson but also for the user creating the orders again in Splendid Accounts.
A Complete Distribution Management Software



ORDER FULFILLMENT & SALE RETURNS







Redefine The Way You Do Your Accounting
The Interactive System Lets You Handle Sales & Expenses Like A PRO!